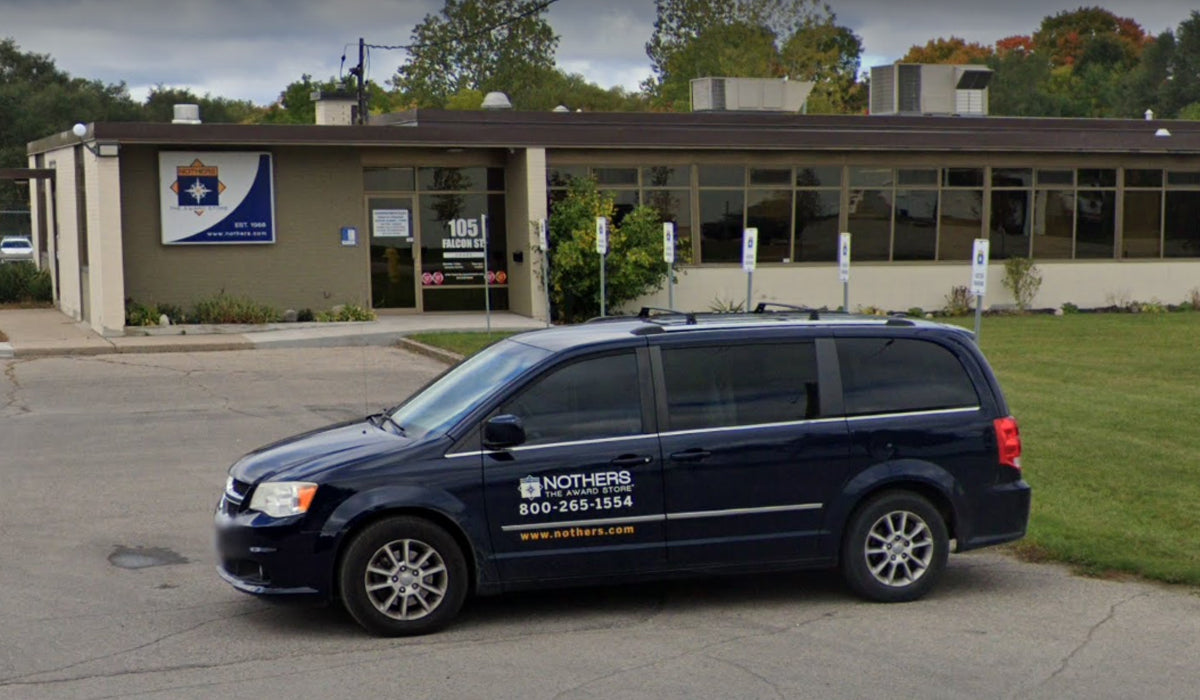 "Our Continuous Improvement and Lean initiatives have earned Nothers the prestigious Consumer Choice Award–Promotion category for London and Toronto for the past 9 years."
- Jim Nother
Nothers The Award Store is your one-stop solution provider, managing every aspect from program concept planning to product delivery. Our state-of-the-art 30,000 sq. ft. warehouse and manufacturing facility empower our award-winning team to offer a comprehensive range of services. We consistently aim to exceed your expectations, delivering outstanding value and top-notch solutions, all backed by Standard Work Procedures.
Explore our diverse product range, including medallions, crystal and glass awards, acrylic awards; corporate awards, plaques, promotional materials; lapel pins, sports awards, and trophies. Additionally, we offer banners, cast nameplates, and custom tactile signage, providing a holistic array of recognition solutions.
At Nothers The Award Store, we have perfected the art of seamless supply chain management. This commitment to excellence has made us the industry leader in recognition solutions with Canadian premier sports and corporate accounts.
No matter the occasion, we're here to help you celebrate success and honour your achievements. Trust Nothers The Award Store to turn moments into lasting memories with our exceptional awards.
The Nothers Team
Our most valuable resource is our people. The following are our Team Members: